Thank you for attending the NCMG Peace Award! Here are the winners:-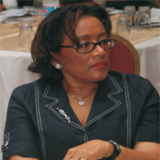 NCMG International would like to say a big thank you to everyone who attended the NCMG Peace Award which recognizes and honors change-makers that continually make exemplary commitment and outstanding contribution to the pursuit of peace, justice building and institutional development in Africa.
The NCMG Peace Award winners were announced at the NCMG Peace Award Dinner on November 1, 2017 at Lagos Oriental Hotel. The recipients are:
NCMG Peace Builder – Governor Kashim Shettima
NCMG Outstanding Woman in Peace-building – Mrs. Yana Galang
NCMG Institutional Peace-builder – #BringBackOurGirls
NCMG International also recognized posthumously its late founding patron, Justice Kayode Eso. The "Special Award of Recognition" was received by the family of Late Justice Eso.
The NCMG Peace Award also constitutes an exciting next step in NCMG International's belief and commitment to a just and sustainable Africa where the inherent dignity of all members of the human family is acknowledged, human rights are respected, social justice is maintained, and all persons are free to develop themselves, lead meaningful lives and actively contribute to their own well-being as well as their communities.
Nominations for the 2018 NCMG Peace Award will be opened soon. Please check this page for more details. Connect with us on our social media pages!
The 2017 NCMG Peace Award is in five categories: